 OUR EXPERTISE AT THE SERVICE OF THE GREATEST NUMBER OF PEOPLE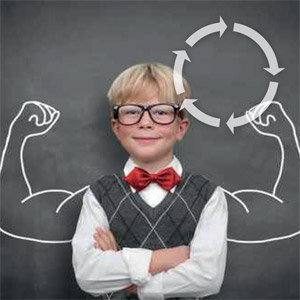 The consultant's agility
20 February 2015
With 20 years of technical assistance and consulting for key accounts belonging to various businesses, it seemed interesting to me to remind in this article an essential behavior that any consultant must master to satisfy the customers.
This attitude could be described under the word AGILITY.
One of the ways to be agile could be summarized by the fact of mastering the 6 following steps (source: the 6 "must-have" attitudes of a consultant on the Internet):
Define an accurate objective before the intervention
Know your own objectives.
Have a clear vision of your motivations.
Build the strategy of objectives.
Create and maintain long-term relationships with the customers
Succeed in establishing the initial contact.
Understand well the need of the requestor:
Bring added value since the very first meeting.
Create a relationship based on a positive dependence.
Constantly integrate feedbacks
Use an approach of active listening.
Behave according to the facilitating attitudes for enhancing the cooperation between project stakeholders.
Take into account the received information, integrate it and answer it.
Prove that you are interested in the concerns of the stakeholders.
Show your behavioral agility
Behave appropriately as per the circumstances.
Know how to manage a refocusing.
Know how to distance yourself.
Use the "I' method.
Demonstrate your reliability
Be intellectually honest.
Know how to deal with embarrassing situations or situations that affect your fairness.
Respect the word that you gave and your commitments.
Be always yourself.
Be consistent
The 4 kinds of intelligence to use:
Conceptual, emotional, relational and contextual.
Nota:
The 6 "must-have" attitudes of the consultant: http://www.cegos.fr/formation-postures-efficaces-consultant-organisateur/p-20147250-2014.htm
The "I" method: http://www.suite101.fr/content/apprendre-a-dire-non-a11956
Christian Lesceu